Because small businesses often have limited assets, it's vital that they prioritize their human resource objectives. Staffing, budgeting, legal compliance and outsourcing are top goals to consider.
Staffing
To save money, some small employers add HR tasks to the workload of employees who have no (or very little) HR experience. However, this misdelegation of responsibilities can seriously backfire, resulting in a disorganized and legally noncompliant HR function.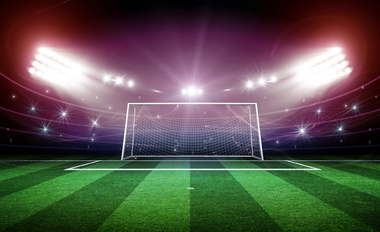 There's no way around it; for the HR function to run smoothly, you need competent HR people. If your business is very small, a single HR practitioner — such as an HR manager or HR generalist — should suffice. As the business grows, staffing should remain a top goal to ensure a balanced HR-to-employee ratio.
Budgeting 
What are your current and future HR needs? And do you have the funds to cover them? These are the primary issues surrounding HR budgeting:
Recruiting and hiring.
Compensation and benefits.
Training and development.
Performance management.
Health and safety.
Employee relations.
Human capital management technology.
Legal counsel for HR-related issues.
Employee terminations.
If your business is new, your initial HR budget should be based on informed projections and estimations. For the succeeding year, you can use the prior year's budget as a benchmark tool.
Legal Compliance
As long as you have employees, you must comply with applicable federal, state and local employment and payroll laws. Typically, these laws are associated with:
Hiring.
Wages and hours.
Antidiscrimination.
Immigration.
Employee benefits.
Employee leave.
Health and safety.
Employee termination.
Similar to staffing and budgeting, legal compliance is a recurring HR goal, as you will need to consistently identify, interpret, implement and monitor applicable laws.
Outsourcing
Research shows that 54% of small employers perform employment-related tasks themselves, according to an article published by the Society for Human Resource Management. However, "CEOs at these businesses often realize they'd be better off devoting their time to sales, technology and other functions."
This explains why so many small businesses are delegating at least some of their HR tasks to external providers. (Studies show that recruitment, payroll, benefits and HR consulting are among the most frequently outsourced functions in small businesses.)
HR outsourcing isn't for every small business, but it may be ideal for those:
Spending too much time on HR tasks.
Lacking an experienced on-site HR team.
Failing to meet their legal obligations.
Struggling to obtain competitive benefits.
Operating with limited resources.
If you're successfully tackling HR in-house, it's still important to monitor this approach — and to switch, if all signs are pointing to the need for a more practical model.