Regardless of your business' size, your employees are your greatest asset. But to find and keep qualified people, you need a high-functioning HR unit. Along with managing talent, the HR team must perform a range of strategic and administrative tasks on a daily or periodic basis.
The sheer volume of these responsibilities can be overwhelming for even the most well-intentioned HR team. For many employers, a viable solution is to hire an independent HR consultant.
HR consultants have years of experience in their field. They understand their client's industry and that each business is different. This allows them to offer unique solutions to each client's HR problems.
Ultimately, HR consultants seek to decrease their clients' HR burdens. Below are four ways they achieve this.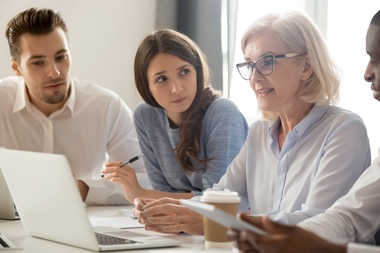 1. Reduce staffing costs
Large organizations with big budgets can afford to hire a dedicated HR team that includes specialists and experts. However, small companies often have tight budgets and may struggle financially to secure a specialized HR team. An HR consultant can help fill the gap.
For instance, it may be less expensive to have one internal employee handle HR administration and outsource specialized functions to an HR consultant.
2. Minimize legal risks
Legal compliance is one of the main reasons employers outsource in general. The bottom line is that failure to comply with employment laws comes with governmental financial penalties, which can be steep.
HR consultants can determine whether your employment practices are legally compliant, and if not, they can identify the most economical ways to achieve compliance. They can perform thorough audits of your HR processes, systems, and procedures and develop best practices for you to follow.
3. Deliver expert insights
HR consultants excel at leveraging their insights to guide their clients toward success.
For example, they can help you:
Better understand the impact of HR on related departments like payroll and finance.
Align your workforce management strategy with your business and financial goals.
Capitalize on market trends to improve your bottom line.
Overcome HR operational challenges that impede business growth.
They are pros at analyzing industry trends, forecasting HR needs and spearheading change to management efforts.
4. Assist with HR management
HR responsibilities typically focus on:
Recruitment.
Talent management.
Compensation and benefits.
Training and development.
Workplace safety.
Compliance.
An HR consultant can help you adopt the appropriate policies, procedures and practices for these different HR levers, plus help manage them.
Essential HR consultant qualities
Not all HR consultants are created equal, so it's important to hire the most qualified fit. At a minimum, your HR consultant should have the following abilities:
Strong communication skills (written and verbal).
Time management.
Employee management.
Mentoring/coaching.
Negotiation.
People evaluation.
Your HR consultant should also have the necessary technical skills, including a deep understanding of HR technology and its ability to make the HR function more efficient.